Functionality, design esthetic, focal point and client expectations are the primary concerns of any good designer. And while landscape architecture and design encompasses all these things, there is much more. At Bayberry & Co. we have to take into account the four seasons and blend design cues of the building architecture with the natural environment and site attributes. The landscape designers palette is also different, employing living elements, natural topography, designed-in elevations as well as hardscapes constructed of both natural and man-made materials.
As a single-source provider, we are able to expedite and efficiently control the many influences that comprise a project, harmoniously securing the highest quality work from the various disciplines involved.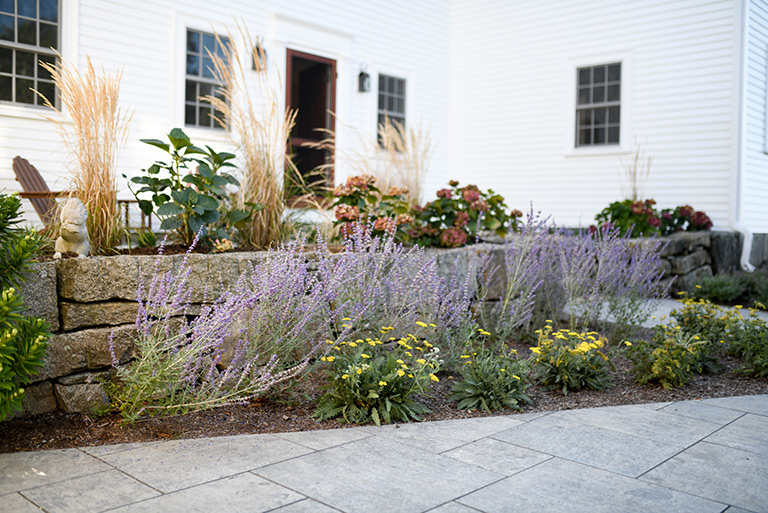 Design
Like building architecture, landscape design and architecture considers space, light, use and beauty. But it also adds the dynamic element of the seasons, a palate of living elements.
Build
From hardscapes to gardens, to ponds and local storm runoff, Bayberry has the unique ability to build its designs using natural, vintage and man made materials with durability in mind.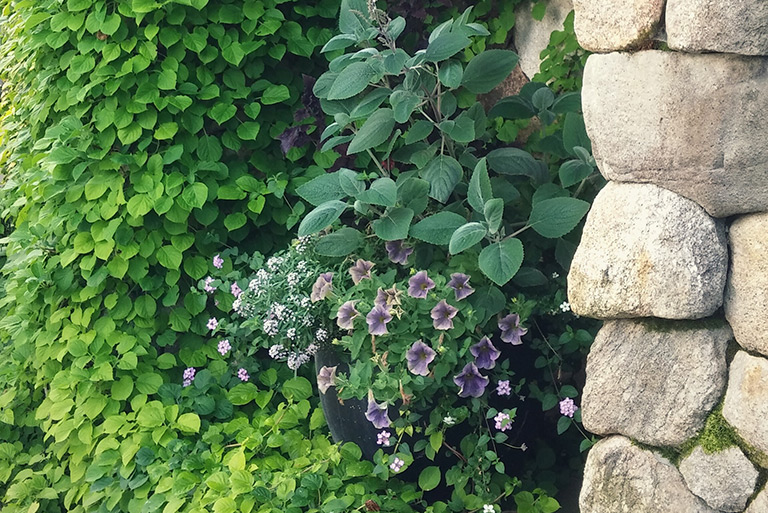 Care
Whether it's planning and planting annuals, removing snow or trimming, pruning and moving lawns, we have experienced professionals to do the job reliably, competently and beautifully.
Our experience with projects of various size, complexity, and financial considerations forge a confidence that what we create with you will be timeless in beauty as the years go by.
We always have the client's interests at hand, no matter how lofty or reserved the vision may be. It is our aspiration to develop relationships and projects that will stand the test of time and surpass all expectations from start to finish.
"The quality of the work was outstanding and the work crews were very professional and courteous—cleaning up after themselves on a daily basis. We could not be happier with the outcome, and it call came in within the quoted budget! If you hire them, you won't be disappointed!"
"What I like most about Justin and his group is that they are very responsive. In particular, we had some irrigation leaking problems (unrelated to anything Bayberry had done) that they really helped us remedy. They followed up continuously and coordinated with a well company to fix the problem. As an added bonus, they're just very nice people."
"Justin was very professional and in tune with our vision. His crew, headed by Mike Sarcione, is wonderful. They worked through all kinds of weather, accomplished the task and were eager to make sure we were pleased. We would wholeheartedly recommend Bayberry & Co. for any size landscaping project."
The creation of meaningful outdoor spaces begins with a thorough understanding and analysis of a property's potential in response to a program developed by you the client. As artisans of the landscape, we seek to provide creative, detailed, and beautiful elements to your exterior environment.